One of the most frequently asked questions I receive, is, "Should I drink Gatorade for my diarrhea?" My short answer? No, unless that's all you have on hand! The longer answer… it depends on if you have acute or chronic diarrhea. (If you don't want to read the explanations, scroll to the bottom for my quick picks!)
My patients with short term ("acute") or chronic diarrhea often complain of fatigue and exhaustion. I call it "the limp dishrag feeling." Chances are, if you have diarrhea, you know exactly what feeling I'm describing. In my experience, this intense fatigue is often due to dehydration, or inadequate water and electrolytes in the body.
Mechanism of Diarrhea and Dehydration
When you have diarrhea, your body loses extra water, plus the important electrolytes:
Sodium
Potassium
Chloride
Those with inflammatory diarrhea (e.g. Crohn's disease, ulcerative colitis) or secretory diarrhea (e.g. high output ileostomy, carcinoid syndrome, Clostridioides difficile or "C diff") may have a dangerous form of dehydration that can be life threatening.
Sodium
Sodium is plentiful in the foods that we eat—and combined with chloride—in the form of salt. Salt is added to processed, canned, frozen, and fast foods to extend shelf life and improve taste. While uncommon, those with chronic diarrhea can be at risk for hyponatremia, or low blood levels of sodium, due to extra losses from the stool.
Symptoms of low blood sodium include:
loss of energy
fatigue
muscle weakness or cramps
confusion
nausea and vomiting
headache
Potassium
Potassium is important for muscle and nerve cells. Low potassium in the blood, called hypokalemia, can be life-threatening. Severe hypokalemia often requires hospitalization and intravenous (IV) replacement.
High amounts of diarrhea may cause blood levels of potassium to drop too low. Symptoms of hypokalemia include:
heartbeat irregularities
fatigue
muscle spasms or weakness
If you ever have any of the symptoms for low sodium or potassium, please contact your medical provider immediately.
Replacing Electrolytes
If you have chronic diarrhea, ensuring the diet includes adequate amounts of sodium and potassium is fairly simple. As previously mentioned, sodium is easy to find in food. Salty crackers and soups are favorite sodium replacements for many of my patients. Replacing potassium is a little trickier. Foods that contain high amounts of potassium include spinach, potatoes, tomatoes, citrus fruits, melons, bananas, dairy products, dried peas and beans, nuts, and chocolate. However, many of these foods are not tolerated by those with intestinal problems, so electrolyte beverages and replacements may be a better alternative.
Sports Drinks
Many people with chronic diarrhea treat their dehydration with sports drinks such as Gatorade®. However, sports drinks are formulated to replace electrolytes lost in sweat during exercise. The quantities of sodium and potassium are not high enough to replace those lost by chronic diarrhea. Nevertheless, sports drinks may work for those with mild diarrhea, or if you are unable to access a better alternative.
Oral Rehydration Solutions (ORS)
Oral rehydration solutions (ORS) are beverages formulated especially for diarrhea.
You can make your own ORS at home with the following recipe:
Homemade Oral Rehydration Solution
2 level Tablespoons (TBSP) of sugar
½ level teaspoon (tsp) of salt (sodium chloride)
½ level teaspoon (tsp) of salt substitute (potassium chloride)
4¼ cups (1 liter) of clean water
You can also add sugar-free Crystal Light (I prefer lemonade flavor) or other sugar-free powdered beverage mix to improve taste.
Comparing Different Oral Rehydration Solutions
Drink
mg Na+ (per 8oz.)
mg K+ (per 8oz.)
Carb Source
Zinc
Trioral® ORS
630 mg
364 mg
Glucose (dextrose)
0
Homemade ORS
414 mg
~300 mg

(depends on salt substitute used)

Sucrose
0
CeraLyte® 50
262 mg
183 mg
Rice syrup solids
0
CeraLyte® 70
369 mg
183 mg
Rice syrup solids
0
CeraLyte® 90
502 mg
194 mg
Rice syrup solids
0
Drip Drop®
330 mg
185 mg
sugar, fructose
1.5 mg
LMNT®
500 mg
100 mg
None
0
Liquid I.V.®
250 mg
185 mg
Cane sugar, dextrose
0
Pedialyte®

Classic*

244 mg
184 mg
Yes
1.9 mg
Hydralyte®
320 mg
183 mg
Dextrose
0
Gatorlyte®
196 mg
140 mg
Sugar (sucrose)
0
Gatorade®

Thirst Quencher

107 mg
33 mg
Sugar (sucrose), dextrose
0
Enterade®
230 mg
95 mg
None
0
Clif Shot® electrolyte drink
120 mg
25 mg
Glucose, cane syrup
NUUN Instant
260 mg
193 mg
Cane sugar, dextrose
0
NUUN Sport
150 mg

(per ½ tablet, dissolved in 8 oz water)

70 mg

(per ½ tablet, dissolved in

8 oz water)

Dextrose
0
*Note: I do not recommend Pedialyte AdvancedCare or AdvancedCare Plus because it includes Galactooligosaccharides… FODMAPs that may not be tolerated by those with irritable bowel syndrome.
Why do electrolyte drinks contain sugar or glucose?
Something you may notice about both oral rehydration solutions and most sports drinks is that they both contain some form of sugar, usually in the form of glucose or dextrose. When glucose is present, sodium and potassium absorption is increased. Therefore, rehydration beverages containing all three components—sodium, potassium and glucose—are recommended.
A few formulas contain zinc, as recommended by the World Health Organization, because it can become depleted during diarrhea episodes. Supplementing zinc can decrease both the frequency and severity of diarrhea, and may prevent additional occurrences.
When I recommend electrolyte replacement, it depends on the frequency and severity of the diarrhea. If one of my clients with chronic diarrhea complains about ongoing fatigue and severe diarrhea (5+ trips to the bathroom each day), I recommend replacement of fluid and electrolytes with an ORS.
People with three or four loose stools per day may be able to use sports drinks or electrolyte-enhanced water, supplementing with ORS as needed.
The Diarrhea Dietitian's Quick Picks:
For chronic diarhea: Liquid IV or NUUN Instant (if you like fizzy drinks) or Enterade (for diarrhea due to cancer treatments).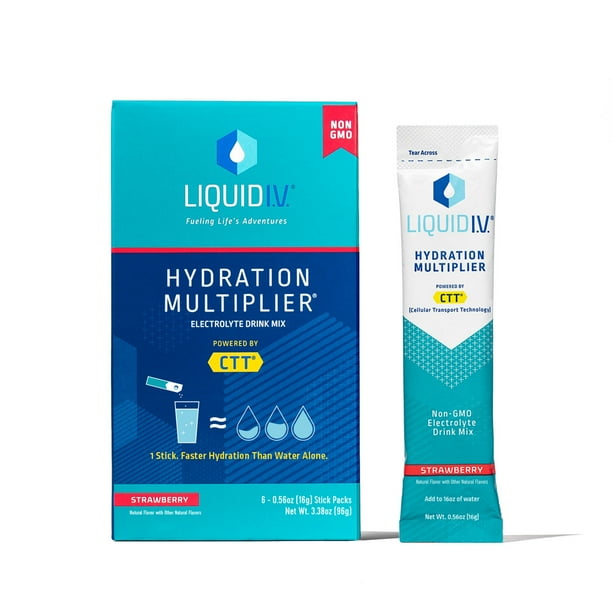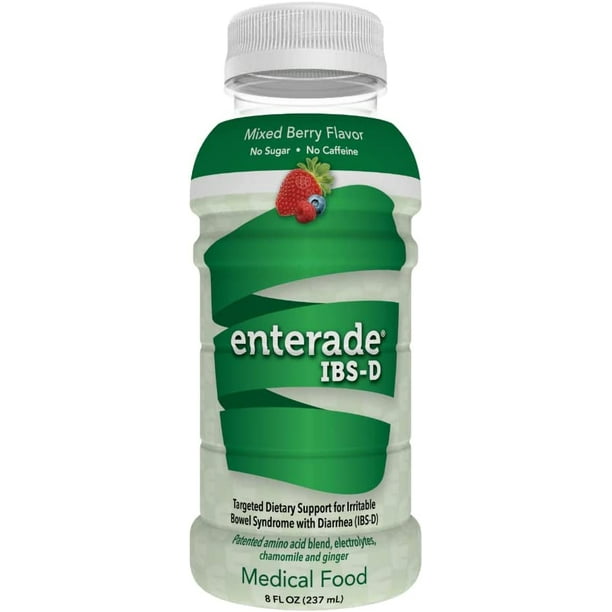 For acute or short-term diarrhea: Pedialyte Classic or Gatorlyte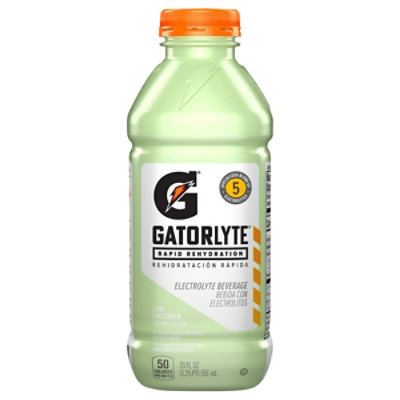 Keywords: dehydration, electrolytes for diarrhea, oral rehydration solutions, ORS, ORT, gatorade for diarrhea